A really fun beach portrait session with Dr. Patricia's family at the North End of Wrightsville Beach.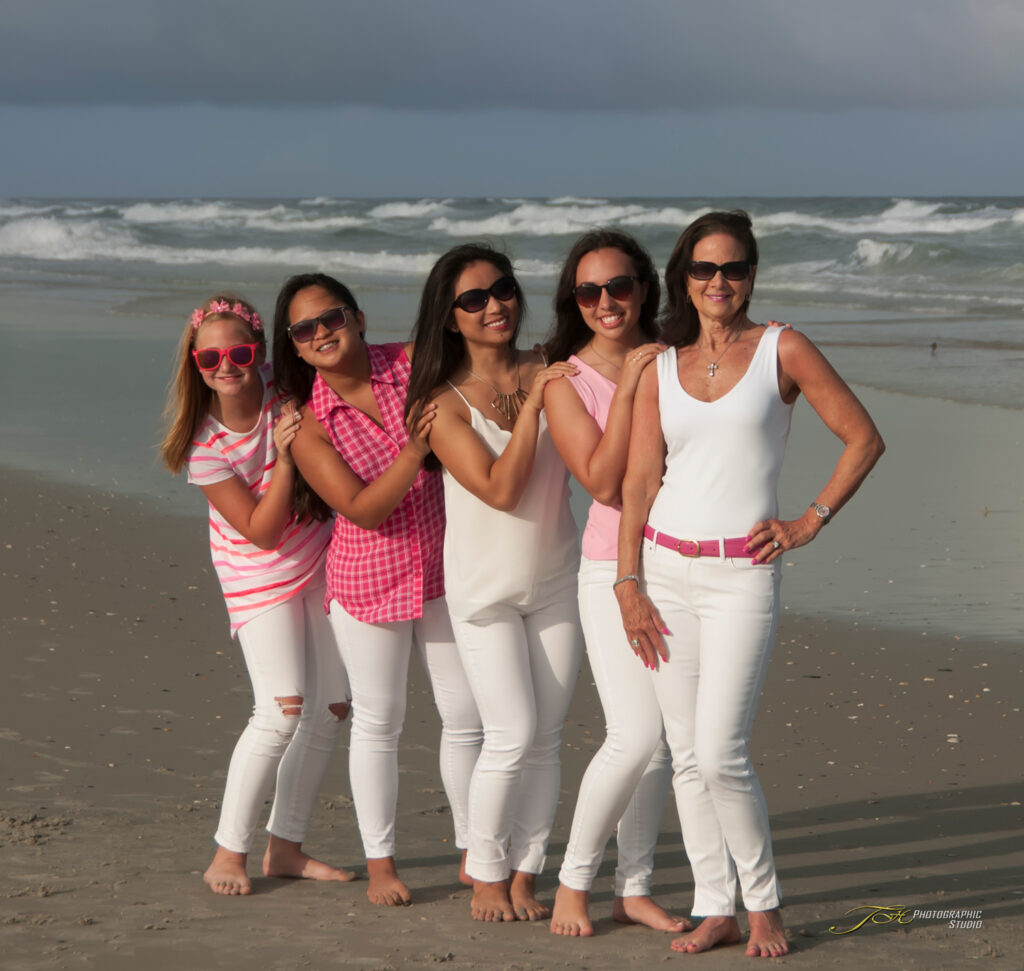 Every year Dr. Patricia takes her granddaughter and nieces away on vacation and they have a portrait done at that spot. It is a trip just for her and the girls and they have it photographed to remind them of their time together. This year they chose Shell Island at Wrightsville Beach as their destination spot and we connected to photograph this special time for them.
On the day of the session, it looked like we might get rained out. Thankfully as soon as all the girls were ready to be in front of the cameras the sun came back out. This left big puffy clouds over the waves as a beautiful backdrop for these carefree fun-loving ladies. We had the honor of photographing and laughing with this great group of girls.