Things To Consider For Your Family Portrait Session
Family portraits are a tasteful, yet unique piece of artwork that quickly becomes a strong staple in most households. It is important to us, that we help create these meaningful and memorable portraits for you and your family to reflect on over the years to come. With that being said, clothing choices become a big factor in your overall family portrait. Not necessarily the clothing style, but the colors and tones of the clothing are majorly important. This helps determine how your family and others will perceive the portrait.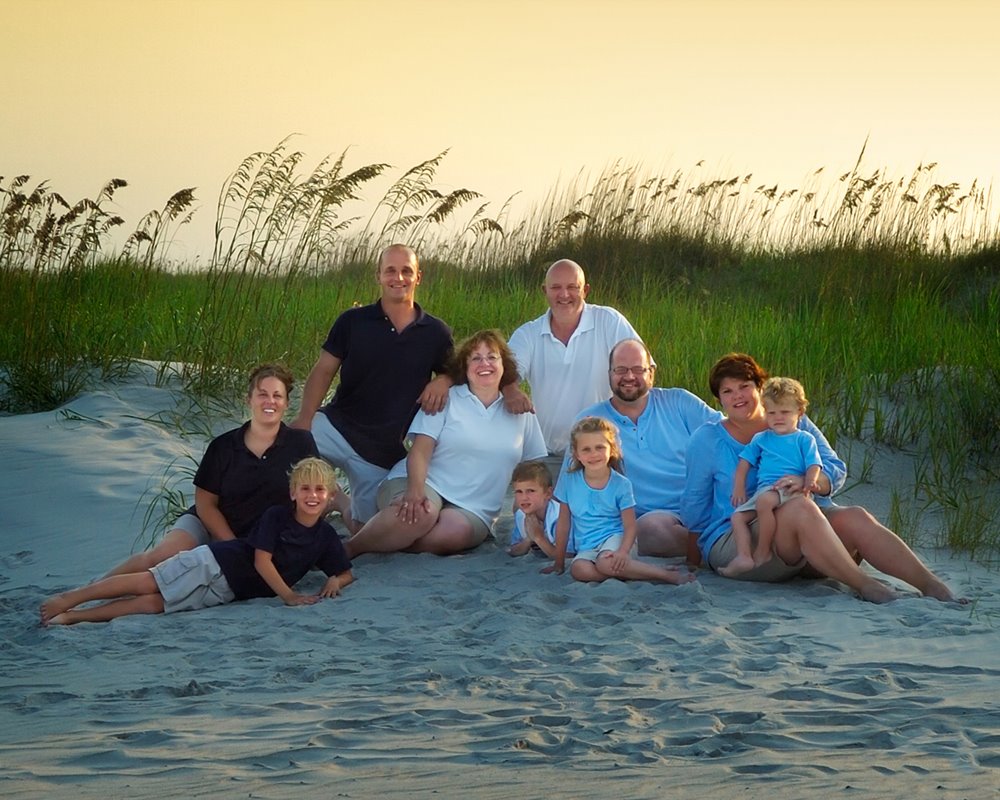 As depicted in the portrait above, we recommend all solid colors to be worn in order to give the portrait a clean free flowing feel, drawing most of the attention to the face of the family. Even though each family is wearing a different tone of the same solid color, the colors harmonize with its surroundings, as well as the décor in this family's home where the picture is hung. With each family wearing different tones, it is important to have one item that unifies the family. In this portrait, it happens to be the khaki shorts each person is wearing.
Too many patterns and clashing colors can be distracting in family portraits. As shown in the second portrait, there is a myriad of colors and patterns. Although this is a wonderful family portrait, there are many things that can be done to make this portrait more pleasing to the eye. Staying away from multiples types of patterns, clashing colors, and logos, can help draw the attention up to each individual's face. Most of the time multi-colors in a family portrait have a hard time harmonizing with the décor it will be surrounding. We want to help you create a family portrait you can be happy reflecting on as time goes by. Please direct any questions or concerns with the photographer before the date of your family portrait session.