Surf City Beach Portrait Session –
(A Perspective from the Photographers' Assistant)
Ice Cream Shops
I Remember
What I knew as the center of my world literally crushed the life out of me! You see, mOther is sick and I am barely seven. Forty-two years later and time has erased her image from my mind. I am standing here now, on the serene beach of Surf City, as a photographer assistant for TH Photographic Studio. I'm the guy over here holding uP the equipment for this family's portrait session. A beloved family, sitting on this pristine beach, embracing their two most precious gifts; their children. I take in the salty air, the freedom of a spacious ocean beating its heart across the sands of time. As a lonely tear reaching home for the sea, I Remember! I begin to wonder, of this beautiful family and the enormous importance at this moment?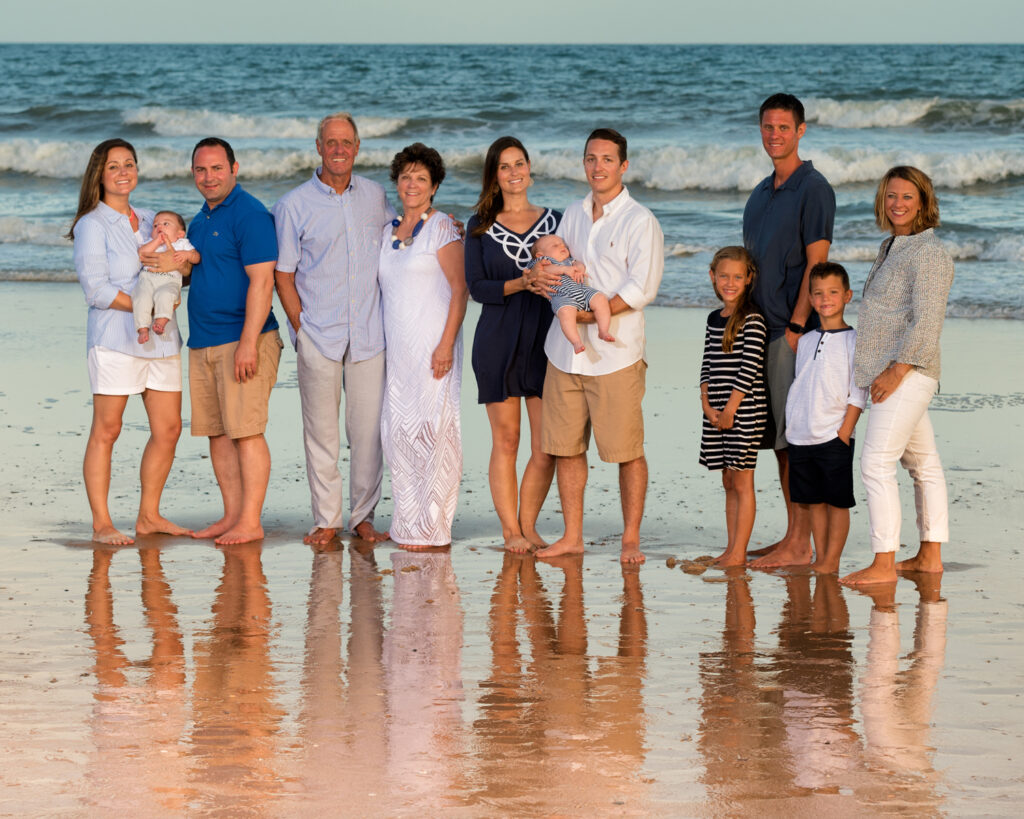 I Remember: what time has erased. The picture of my mOther centered and surrounded by what she loved most in her life. Us!
I remember the forever days of youth with its numerous times I walked through that front door. Welcoming me home, hung above the fireplace is our family picture.
Tammy is the gifted photographer for this family today. You can see the passion in her eyes shining through the camera. You literally feel it in her work with pictures that look like they belong on the cover of a popular magazine. With a gentle urgency, she moves us all into a different position. I find myself mesmerized by the grace in her dance as she guides us all along this journey of capturing her love of life. The kids scatter; Father reaches out a hand to mOm and begins to wipe the sand from her clothes. All are caught up in this dance into a new scene. Little man is already soaked with treasured pockets of precious rock and shells that he has been diligently securing. His Brother appears proudly displaying a sandy mud spot on his shirt from where he bravely captured the dangerous alien looking crab. I begin to laugh.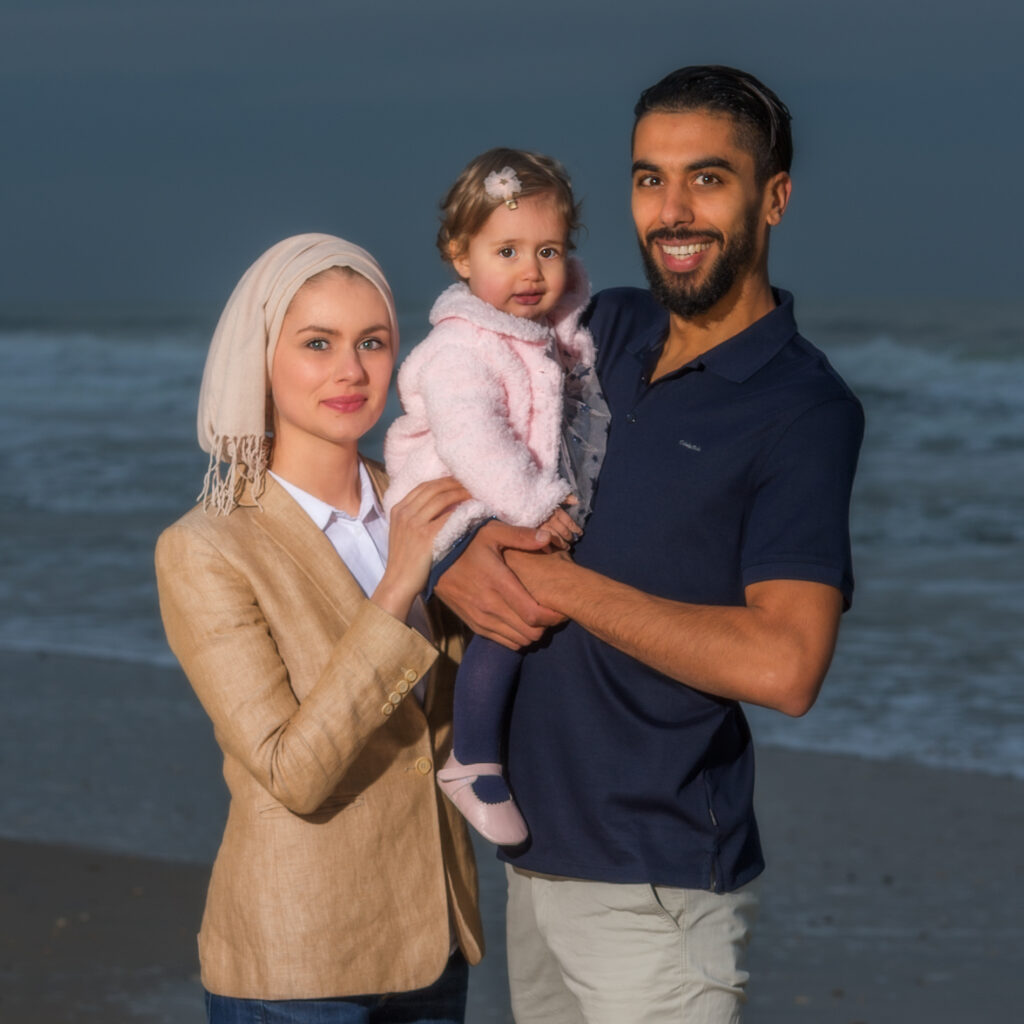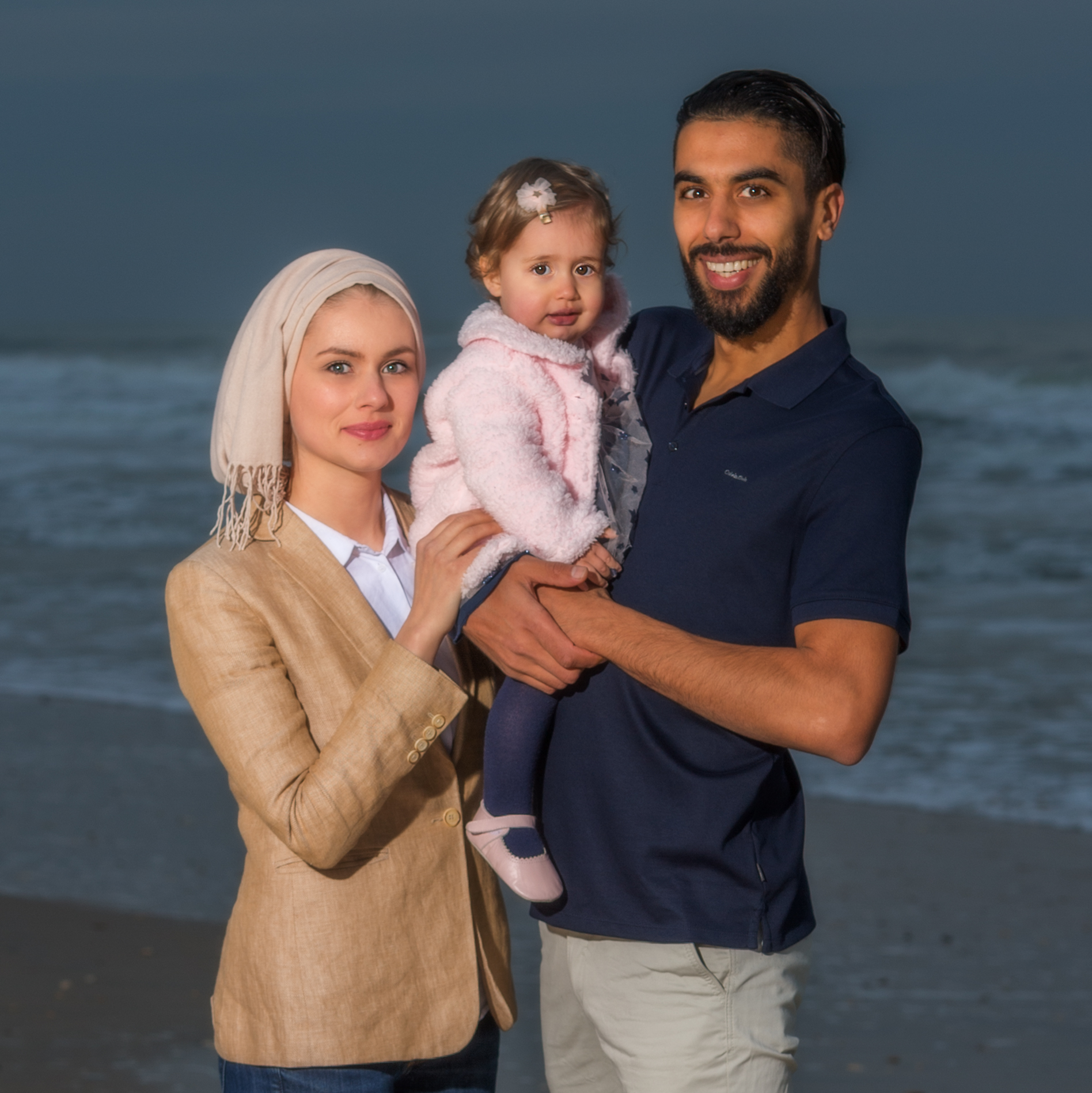 Realizing the inappropriateness of my actions, I quickly settle into a gleaming smile. You see, the day of my family portrait was also a memorable one. Mother had gone out of her way to buy us all new outfits with a big reward of ice cream after the photo session. 0ooh Baby; ice cream here I come. Chocolate chip mint all the way home!
All dressed uP and out the door we all sprung: with my two older sisters pushing and pulling their way to the car all the while out yelling each other for shotgun. The whole scene was odd to me as we all knew oldest sister always got the front seat with mOm. She was just bigger you know. By the time the two reached the car one sister had been elbowed in all the scuffling. She ended up with a Rudolf nose accompanied with a fat lip.
This all worked out perfect for me as it gave me a chance to sneak in that last piece of chocolate I had been enjoying before mOm got us all dressed to go. Needless to say, I remained quiet the whole of the ride there as I was preoccupied with removing the chocolate from the front of my shirt. The more I tried to clean it off the bigger it grew. Quite confusing and concerning this had become.
Tammy, as if by some swaying of a magic wand, grabs my attention, pulls the family together and with the familiar sound of a click, click, click, this moment is safely preserved through time.
Click-Click-Click
I Remember! I remember Renee' with her look of bewilderment of a bruised nose with extended lips. Tina's surprising face as if she had been caught raiding the cookie jar. My hand over my heart, hiding the smudged chocolate, as if I were saying the pledge of legends. My youngest sister caught by the headlights of the camera mastering a smile that only a five-year-old can. Centered in the middle of all of this is mOm with her humbling eyes glowing unending l0ve. I am forever grateful for family portraits! Why? Because I Remember!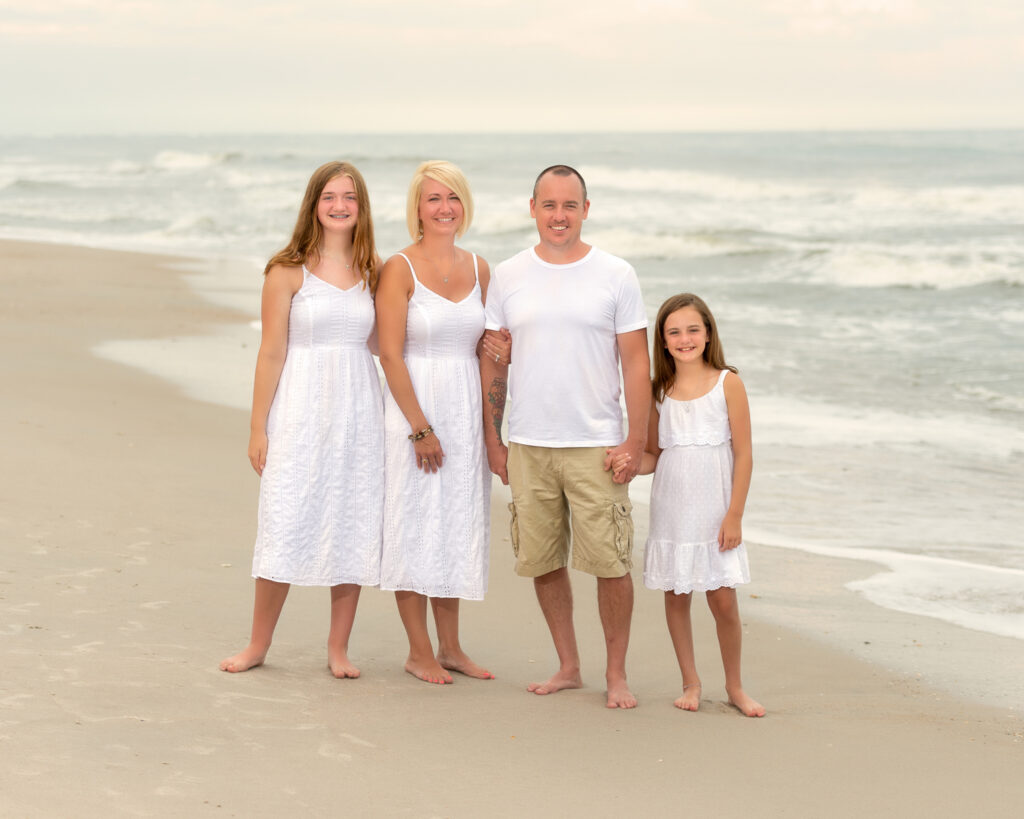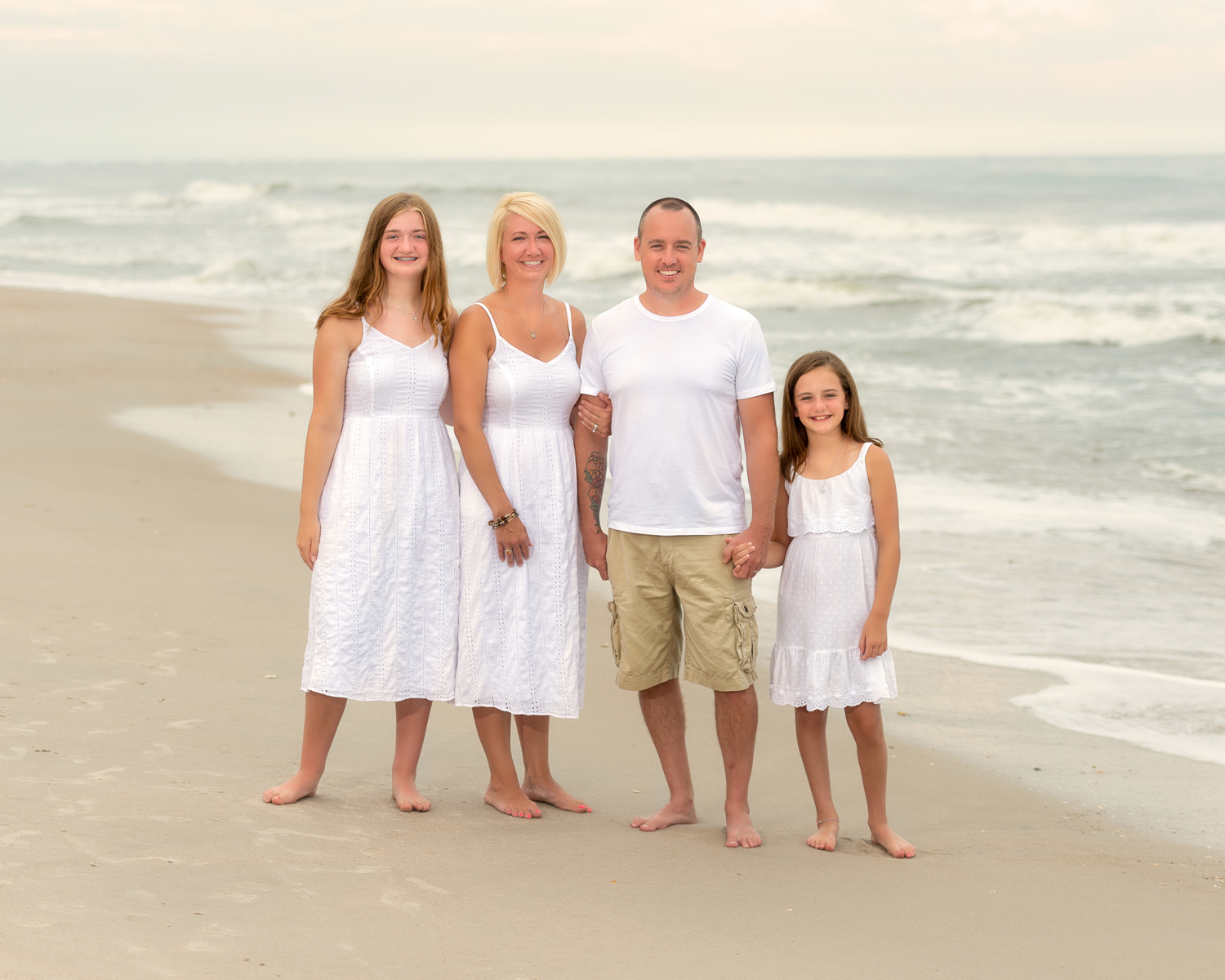 I also remember the fabulous ice cream. Surf City on Topsail Island has several awesome choices for cold treats. Beach Family photography days turn these shops into a high priority.
May you all gather in
feeding your hearts.
The Photographers Assistant
James Othick
Click Here ↑
Awesome
Ice Cream Shops
Ice cream shop
"An ice cream experience. Not a place to go in hurry as all of the ingredients are mixed right in front of you. Everything is very carefully made and I almost didn't want to eat it looked so cool.
The inside has hilarious post it notes all over the walls and you can add your own which makes for a great time.
I ordered Cookie dough with graham cracker marshmallows and Carmel. It was delicious and more than I could finish." ~Daniel J.

124 N New River Dr,
Surf City, NC 28445
(910) 541-2788
Ice cream shop
"Many flavors of ice cream to try. Very good. Also, sitting down to watch a movie on the screen as you eat was awesome. They had a wide range of seating inside, and some outside too. If I had more energy, I would've loved to play some pool (it was free! You don't even have to put in a dollar!). Nice small section of arcade games to play for those kids who didn't zone out watching Monsters Inc. at the time." ~alba e.

501 Roland Ave,
Surf City, NC 28445
(910) 520-1144
Down-to-earth coffee shop with classic drinks & a variety of treats, including donuts & ice cream.
"We happened to go here on a whim. Super cute little shop with lots of ice cream, coffee, and some baked goods to choose from. We both had ice cream in waffle cones and enjoyed out date night treat. We will definitely be back." ~Ashley J.

208 N New River Dr,
Surf City, NC 28445
(910) 541-0471
Dessert shop
"Fabulous Italian ice. Friendly staff with a great product. We were in and out with two cups in under 3 minutes. I highly recommend the peanut butter flavor, which I didn't think I would like but was pleasantly surprised." ~Eli G.
205 Roland Ave,
Surf City, NC 28445
(910) 541-1231
Original New Orleans Shaved Ice
"We went there every night for our week long stay in Topsail. They were VERY friendly and nice. We had a group of 14 people and they always we ready to make us ice and it was so amazing everyone loved the flavors!!! They have over 100 flavors including some interesting ones!!! The staff is very polite and nice!! Highly recommend!!" ~Alli D.

116B S Shore Dr,
Surf City, NC 28445
(910) 515-1918
Quaint pit stop serving sandwiches, burgers & 22 flavors of hand-dipped ice cream
"Simple but essential to a visit to Topsail Island. We love stopping here with or 5 kids for dinner after a long day at the beach. Highly recommend satisfying your appetite here after a day at the beach. Great malt shakes and ice cream too!" ~Aiden T.

316 N New River Dr,
Surf City, NC 28445
(910) 328-1868
Ice cream shop
"Had a wonderful time at Locals Ice Cream Shop! The atmosphere and staff were amazing! They really made my family and I feel right at home." ~David L.
106 N New River Dr B,
Surf City, NC 28445
(910) 382-7091
Feel free to leave us a comment!!