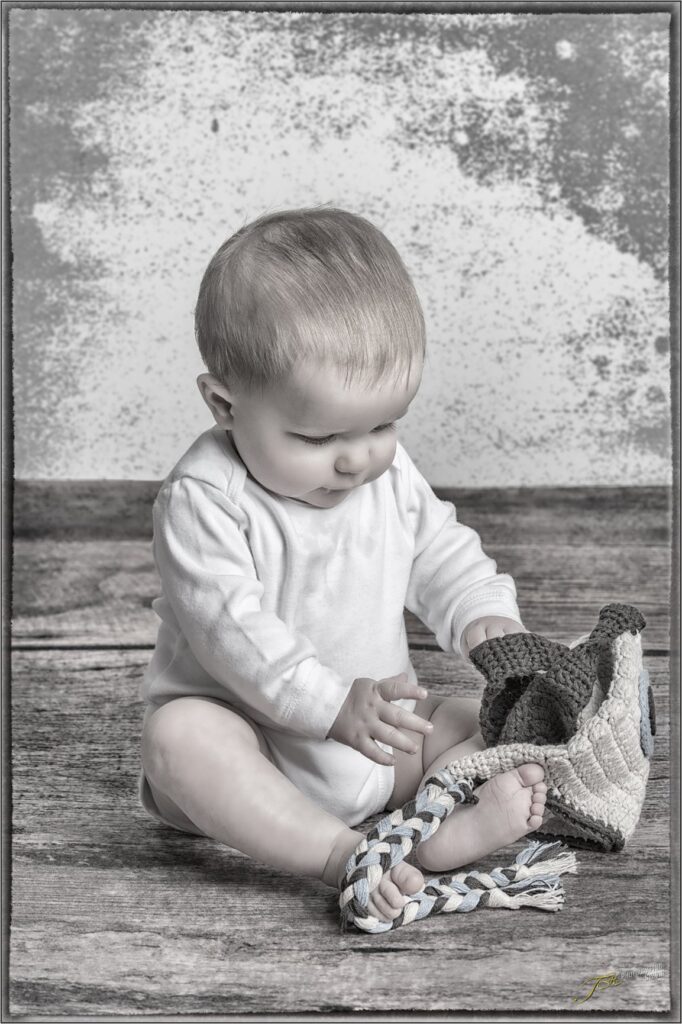 Photographing babies is a joy for me. I love their little feet and hands.
The smiles they give is like a magical gift you treasure always. Let's add in a puppy and my heart just melts.
I had the opportunity to photograph Colby and his puppy Maizey.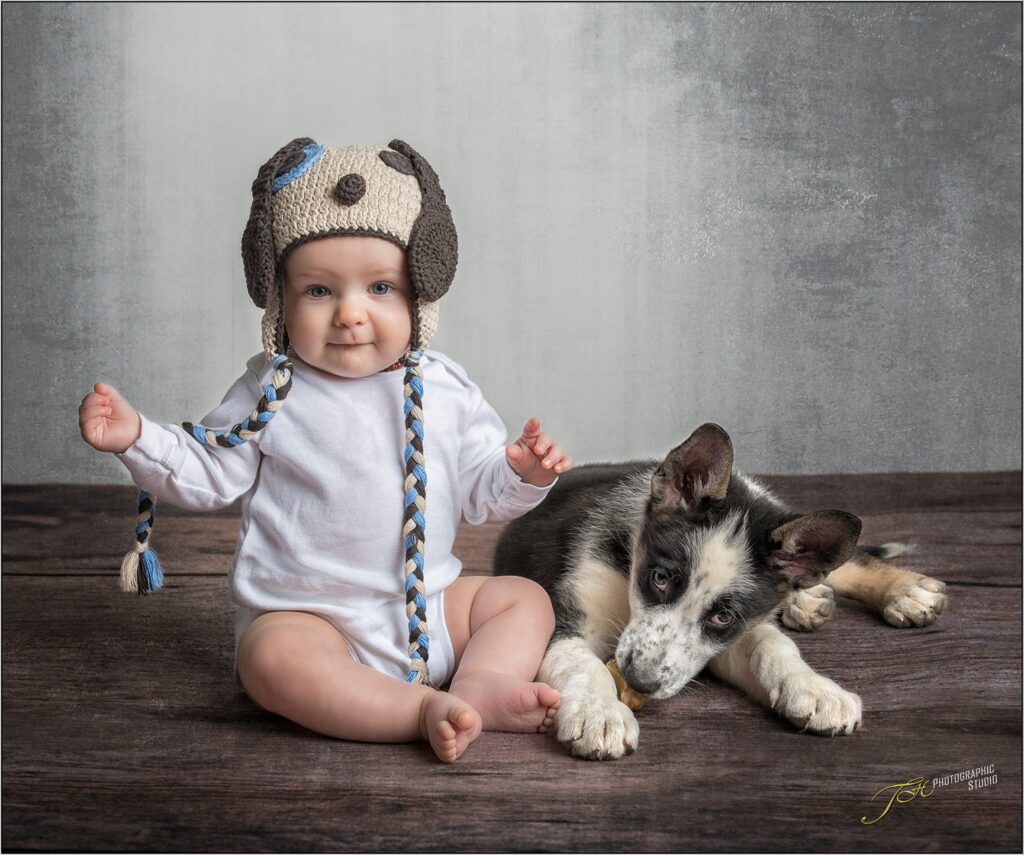 Maizey was not as thrilled to get her portrait taken and felt her baby's toes were pretty tasty. So, we had to find something else for her to chew.
Both of them will have many years to find out what they can chew on or on. This is definitely the start of a long-lasting relationship of play together and loving each other. Colby and his parents will be able to look back and see how much they have both grown over the years.